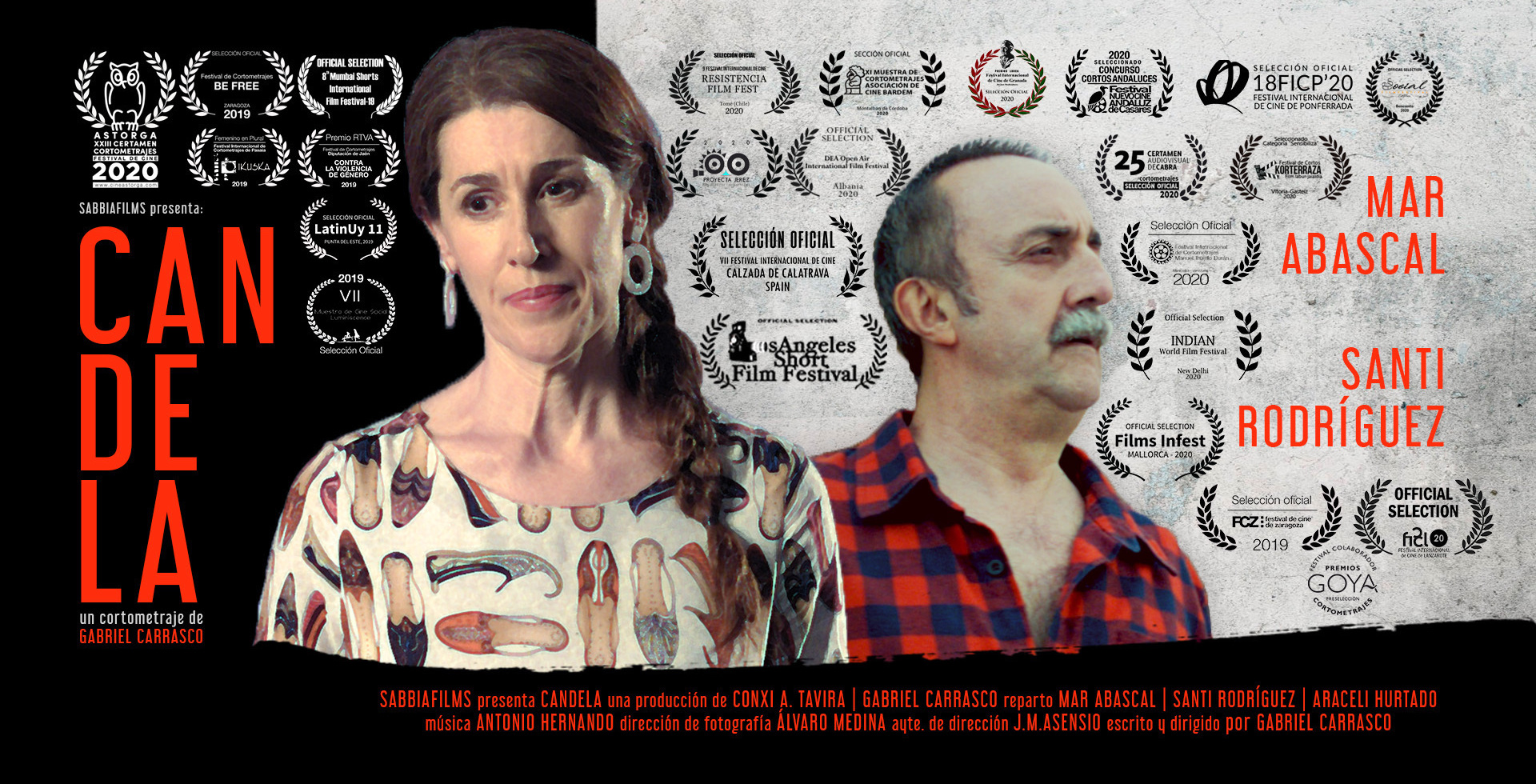 about
CANDELA
Candela (Mar Abascal), is a battered woman who wants to breathe in peace in her life. That's why she decides to start by participating in the activities of the local women's association behind José (Santi Rodríguez), her husband... However, he knows everything and will try to stop her.
Film's Infobox:
Directed by: Gabriel Carrasco
Produced by: SabbiaFilms
Starring: Mar Abascal, Santi Rodríguez, Araceli Hurtado
Written by: Gabriel Carrasco
Based on the original idea of: Conxi A. Tavira
Music by: Antonio Hernando
Cinematography: Álvaro Medina
Edited by: Gabriel Carrasco
Sound engineer: José Zamorano
Costume and makeup: Anaís González
Running time: 15 minutes.
Release date: Sep. 16, 2019. Filmoteca de Andalucía (Córdoba, España).
Officials Selections 2019:
Festival de Cine de Zaragoza (Zaragoza, España).
Muestra Internacional de Cortometrajes de la Bahía de Pasaia -IKUSKA- (Donostia, España).
Festival de Cortometrajes de la Diputación de Jaén Contra la Violencia de Género (Jaén, España).
Festiva Internacional de Cine Latino de Uruguay -LatinUy- (Punta del Este, Uruguay).
Muestra de Cine Social 'Luminiscence' (Alicante, España).
Gallery